Warner Bros. Studios Leavesden Opens for Business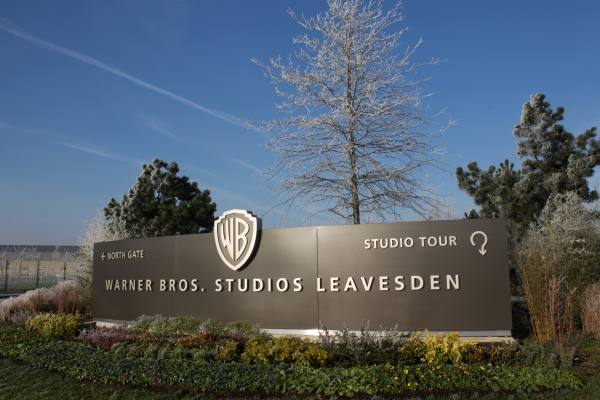 Just after we sent our last newsletter, we received the below Press Release from Warner Bros. Leavesden Studios (WBSL). In a healthy indication of confidence and commitment to the UK, WB have invested £100m in the redevelopment of the studios since the Harry Potter series completed production.
The below press release and images give an indication to the current site and future plans. There's a more detailed article in this month's movieScope magazine, which members of thecallsheet.co.uk are entitled to a discounted rate.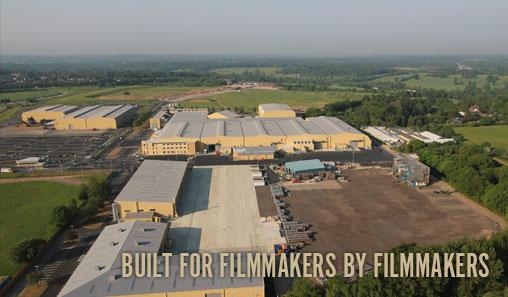 Warner Bros. Studios Leavesden
Warner Bros. Studios Leavesden opens for business
Warner Bros. Studios Leavesden, a state-of-the-art film and television studio today opened for business. The £100 million facility, the first of its kind to be built in the UK in 70 years, secures the future of over a third of the dedicated major feature film production stage space in the UK and helps further position the country as a centre of filmmaking excellence.
Based just outside Watford, Hertfordshire, Warner Bros. Studios Leavesden is the only film studio in the country to be owned and operated by a major Hollywood studio. It is available to all kinds of productions, not just Warner Bros., from commercials to music videos, TV shows to feature films.
Formally the production home of all eight Harry Potter films, the new studio is spread across a secure 200-acre site and houses a collection of some of the largest sound stages in the UK spanning over a quarter of a million square feet, including one of the largest heated underwater filming tanks in Europe. In addition, the site provides an unrivalled, clear horizon 100 acre back-lot, one of the most extensive in Europe, which can be adapted for any production need.
Josh Berger President and Managing Director, Warner Bros. UK, Ireland and Spain, said: "Alongside a growing UK film, TV and games production slate, the opening of Warner Bros. Studios Leavesden clearly demonstrates the company's commitment to the UK and underlines our belief in the world-class talent that resides on these shores. As well as helping to generate inward investment and create new jobs both locally and nationally, this significant infrastructure outlay - probably the single biggest the UK film industry has witnessed in decades - will further amplify the UK's reputation as the go-to place for film and TV production."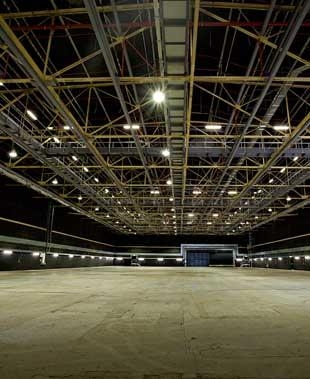 Stage F, WBSL
Dan Dark, Senior Vice President and Managing Director, Warner Bros. Studios Leavesden, commented, "Drawing on Warner Bros.' unparalleled studio-operating experience, we have spent the last 18 months building a state-of-the-art facility that will provide clients with a highly functional and contemporary environment within which to film. The feedback we've already received from the production community has been overwhelmingly positive."
Roy Button OBE, Executive Vice President and Managing Director, Warner Bros. Productions Ltd, which is based at Warner Bros. Studios Leavesden, added: "As the levels of studio-based production in the UK have risen in recent years, so too has our own UK production output. Back in 2000, we produced just one movie here in the UK, last year it was seven, so by adding this important resource to the UK's studio landscape we are helping to meet not just our own production needs, but those of the wider thriving British film industry."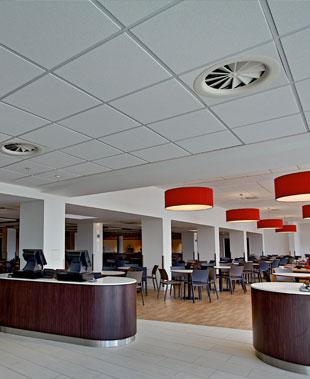 WBSL facilities
Alongside the sound stages, which range in size from 10,000 to 36,000 square feet, are a series of workshops and a unique multi-function building, ideal for costume, props, camera, grip and all support services requirements. Moreover, there is a selection of fully furnished en-suite dressing and hair and make-up rooms, which are also adjacent to the stages, ensuring easy, covered and secure access to sets. Private, custom-built production suites offer impressive combinations of offices, open work areas and meeting rooms with WiFi throughout the whole facility.
In addition, Warner Bros. Studios Leavesden has set up an on-site production rentals division, which will provide the film and TV industry with lighting equipment, scaffolding and production supplies for any stage or location shoot.
The studios are ideally located within the Greater London & Hertfordshire film and media cluster, the critical catchment area for film technicians, crews and associated supply chain businesses in the UK.
As well as the Harry Potter movie series, Warner Bros. has filmed Sherlock Holmes, Charlie and the Chocolate Factory and Wrath of the Titans at Leavesden, among many others pictures.
Based on the same site is Warner Bros. Studio Tour London – The Making of Harry Potter, a unique walking tour, which opened in March, and takes guests behind the scenes of the iconic Harry Potter movie series.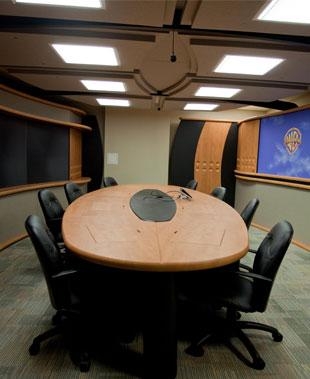 Production Meeting Rooms
There are over 4000 companies listed on thecallsheet.co.uk directory, all of which have been recommended to us. You can find the WBSL entry in our Studios section, where there are 40 other listings from all over the UK.