Screenskills' Start a Career in Costume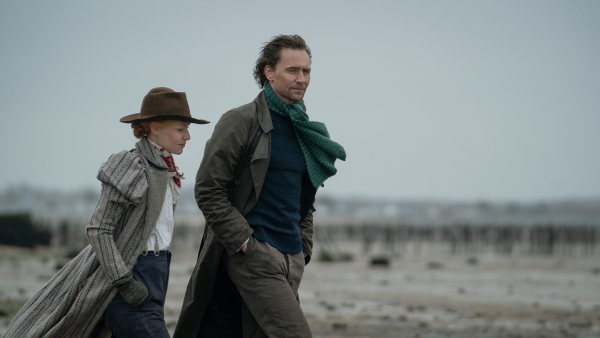 The Essex Serpent. Apple, inc. Photographer: Dean Rogers
Do you have a passion for fashion, a love of great TV and an appetite for a fresh start? If so, have you considered a career in a high-end television or film costume department?
The costume department is where a dedicated team turn a top designer's vision into reality and in high-end television and film there are opportunities to join those teams across the UK.
Learn how you could bring your talent to the industry on this intensive training course, led by Bafta and Emmy-winning costume designer Jane Petrie (The Crown, The Essex Serpent) and key collaborators Beth Gillman and Vanessa Lingham.
This programme is fully funded by the ScreenSkills High-end Television and Film Skills Funds made up of contributions from high-end television productions and films made in the UK.
Here is what previous attendees say they got out of the programme:
"This course taught me about aspects of costume I was unfamiliar with, for example script breakdown and our roles on set, and helped me get my first job in HETV. The valuable information I learned throughout this course has given me a platform to build on with every new job."
"It was such an empowering and joyful course! I feel a step closer to my dreams."
"Each session is packed with information, tips and experiences from the designers… they had so much to give."
"An amazing course! So inspiring to hear about the experience of talented people from the industry."
Who it's for
We are looking for 28 enthusiastic people who have recently left college or university or who work in fashion roles outside the industry and are keen to explore the possibility of a career in high-end television (HETV) and film. No costume training or television, film or theatre experience is needed.
The sessions are scheduled for weekends and evenings and participants will be expected to attend them all.
We always welcome applications from under-represented groups, including, but not limited to: those from minority ethnic backgrounds; people with a disability; people from the LGBTQ+ community and those from lower socio-economic backgrounds.
We offer inclusive training. If you have any needs which we can accommodate during the recruitment process and beyond, or would like support completing the booking form and/or would like us to send it to you in an alternative format,
This is a nationwide programme so we welcome applications from across the UK.
What it covers
Using a real-life script the trainers have worked on, with examples of their costume work and the processes that produced it, the course will guide you through prep, shoot and wrap in the different roles in the costume department.
The programme leaders will explain in detail what to expect when working on-set, and what a career in costume might look like including:
the role of the costume designer
research skills
fittings
workroom and alterations
breakdown (aging garments)
specialist areas such as embroidery, leather work
continuity
collaborating with other departments
You will also benefit from practical advice about everything from CV-writing to managing freelance finances, plus hear from 15 guest speakers, receive a padlet of resources and be paired up for a 1:1 conversation with costume professionals in your area.
The intensive online course will run over five sessions of five hours in early 2024.
Estimated course dates (to be confirmed):
Saturday 20 January 2024 10:00 to 16:00
Saturday 27 January 2024 10:00 to 16:00
Saturday 3 February 2024 10:00 to 16:00
Saturday 10 February 2024 10:00 to 16:00
Saturday 17 February 2024 10:00 to 16:00
All sessions will have a one hour lunch break.
There will also be weeknight sessions on CV writing, set etiquette and much more... dates and times TBC
Please click 'apply now' to access the online application form. You will need to be logged into your ScreenSkills account in order to complete your application.
Deadline for applications - Friday 1 December, 2023