Q&A with Gaffer, John Higgins
The interview with Gaffer John Higgins has been removed from thecallsheet.co.uk.
The full updated version is available in the book, 'Breaking into UK Film and TV Drama', available on Amazon.
The book contains 11 other interviews with talented crew members of John Higgins' calibre. It also contains 50 exclusive pearls of wisdom from the likes of the Oscars, BAFTA, Lord David Puttnam (Chariots of Fire) and many other talented members of crew, as well as a comprehensive guide to starting your career in UK Film and TV Drama.
There is a sample of the interview below, the full interview is available in 'Breaking into UK Film and TV Drama.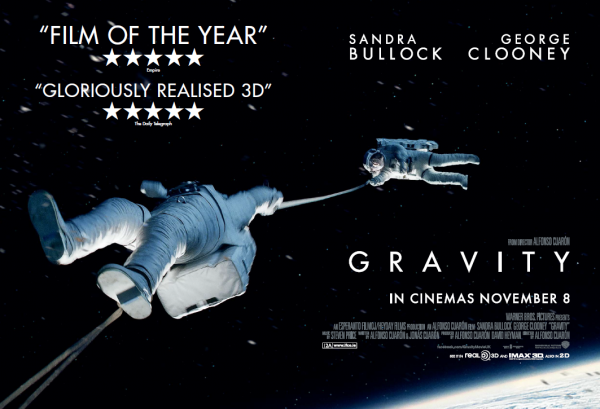 John Higgins is one of the world's leading Lighting Technicians in Film. In his role as Gaffer, he has worked alongside some of the leading cinematographers in the industry including Emmanuel Lubezki, Philippe Rousselot, Roger Deakins and Oliver Wood in some of the most challenging environments to film in. His credits include Gravity, Thor: The Dark World, The Bourne Ultimatum, Children of Men, Captain America: The First Avenger, Mamma Mia, Charlie and the Chocolate Factory, The Fifth Element, Finding Neverland, Stardust, Tomorrow Never Dies and many more.
His technical knowledge and creative lighting solutions have been put to the test over a long and illustrious career. At the start of that career, he worked on 1984, Sid & Nancy, Personal Services and Stormy Monday with the great British cinematographer Roger Deakins.
Emmanuel Lubezki won the Best Cinematography at the 2014 Oscars for Gravity; John Higgins was his Gaffer.
John Higgins is a member of thecallsheet.co.uk and he kindly agreed to this interview about his latest film and some memorable moments from his career, including Gravity.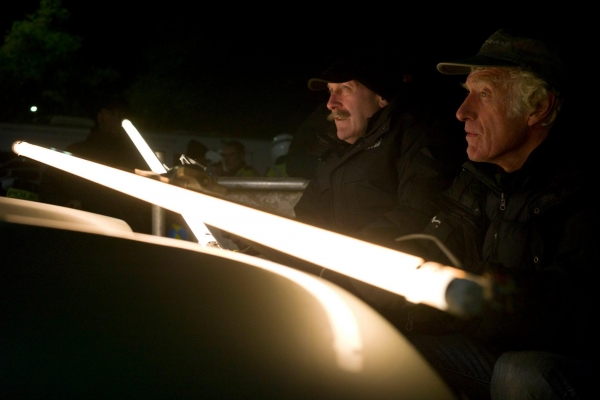 John Higgins with Roger Deakins, lighting Bond's Aston Martin. Skyfall
Congratulations on the Cinematography Oscar for 'Gravity'. In your last interview, you were still under an NDA about the film. Now we know a little more about how the film was made, can you tell us about the process of lighting 'Gravity'?
There were a few different processes. In the "Lightbox" environment we used a moving light (A Robin 600) spot which was mounted on a remote head. This lamp was fitted with a witness camera and was operated by Peter Taylor who is a very experienced camera operator. This provided a very hard light to mimic the effect of direct sunlight.
On some of the capsule interiors we used large diffusion frames to provide the effect of the capsule being lit buy Earth with blue and green filters fixed to the diffusion frames.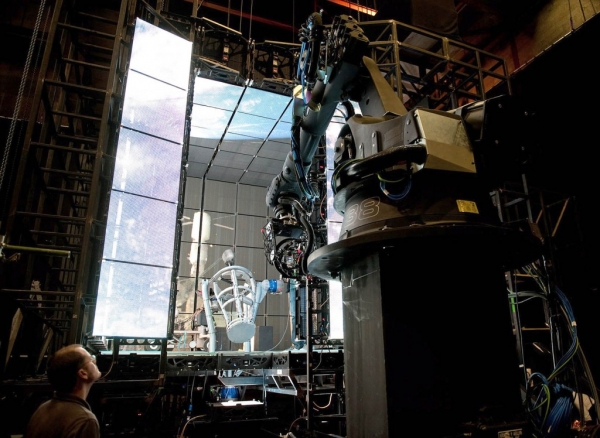 The "Lightbox"
Many of the people we have spoken with about Gravity have stated how it was unlike any other project. Have you ever worked on anything like it before?
No I had never worked on anything remotely like this project. I was so interesting and a challenge as to how we achieved the result that Chivo envisioned.
What have you been working on since Gravity?
I went from Gravity to Skyfall and after that Thor The Dark World.
Skyfall was nominated for Best Cinematography at the 2013 Oscars. You worked with Roger Deakins, who is widely regarding as the best cinematographer in the world, along with Lubezki. Together, how did you create the look for the latest Bond, especially the shoot in London?
Roger has a very definite vision of his requirements and the look he wants. We did some tests and came up with some ideas so we proceeded from there. He communicated his ideas to me and it was easy from his brief to put a plan into motion. I have done 14 or 15 films with Roger in the past so I know how thorough he is in his preparation. This is great for me as I got fantastic guidance from him as to his thinking and ideas. It was he who gave me my break as a gaffer on 1984 which was a technically challenging film and a great learning experience for me.
Can you tell us how you got started in the industry and where your nickname 'Biggles' came from?
I worked for an oil company on Oil Rigs in the North Sea and it came about I had a couple of months leave and I saw a job advertised for electricians for a small film studio. I did an interview, got a job with them and never went back to the Oil Rigs.
My nickname is derived from a very long moustache I had and it is from the Biggles books written by Captain W E Johns , which were schoolboy favourites over many years.
Technology has transformed the film making process, what do you think has changed most in Lighting since the start of your career?
I think one of the biggest changes was the progress in electronics and the use of computers. The standard of control available now from computer controlled dimming, LED technology and moving lights is fantastic. It is an ever evolving and a very exciting aspect of what we do. Also the digital cameras available now running at 800 ASA which produce amazing images is another huge leap in technology. I think every studio film being made now has its stage lighting controlled by computer and also night exteriors rely on computerised dimming....
The rest of this interview is available in the book, Breaking Into UK Film and TV Drama, available on Amazon