High End TV Drama Networking Event - 30th October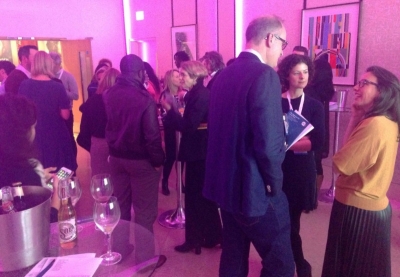 In partnership with ScreenSkills (formerly Creative Skillset) High End TV Council, we are throwing another High End TV Networking Event on the 30th October and we have only 10 places available to attend.

Come for a drink and a mingle among the Heads of Production, Producers, Directors and Writers of the UK's leading High End TV Drama.

We only have a limited number of places available for skills shortage roles. If you want to apply for tickets, click on the link below. You don't have to be a member of thecallsheet.co.uk to apply but we will only consider mid to senior crew, this is NOT an event for entry level crew.
The 10 spaces will be prioritised by skills shortage roles: Line Producer, Script Editor, Accounts, Production Coordinator, Location Manager. Deadline to apply is midnight on Sunday 21st October. Only succesfulapplicants will be emailed details.

Our last event saw Heads of Production, Producers and Representatives from:
Archery Pictures, BFI, Buccaneer Media, Carnival Films, Film London, King Bert, NBC Universal, New Pictures, Sid Gentle Films, Sister Pictures, Sky, StudioCanal, Tiger Aspect, Warp Films (to name a few) ...and our HETV Connect Crew.

Massive thanks to our sponsors
3 Mills Studios
Audio Network
Integro Entertainment and Sport Insurance Brokers
Mission Digital
To apply for tickets to this event, please click here: