Crime, law and why "Law & Order UK" makes me cry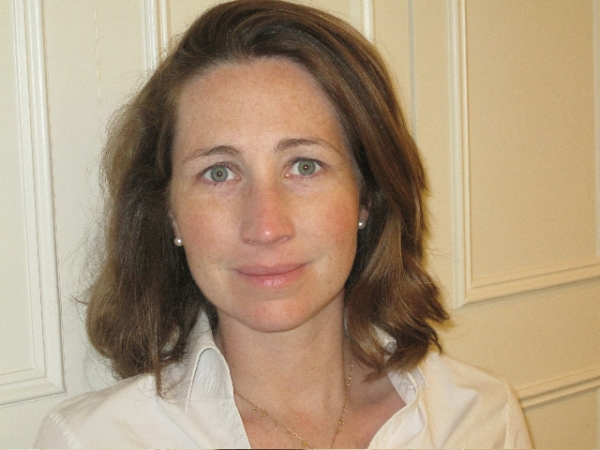 Caroline Haughey is a criminal barrister from Furnival Chambers. She was the Times 'Lawyer of the Week' in April 2011 and acts as legal consultant to authors such as Mark Billingham. She is a member of thecallsheet.co.uk as is available to read, advise and consult for TV Drama and Feature Film projects.
Here's a quote about Caroline from the Furnival Chambers website;
"Caroline has a particular interest in organised crime, firearms drugs and violence offences. She has been instructed as junior counsel for both the Defence and the Crown in a number of Operations including Bellavista (large-scale drug importation), Pauldings (firearms, perverting the course of justice, supply of drugs and money laundering), Brinzer (large scale drug supply) Goldmouth (firearms and drug supply), Montecarl, Dariole, Weave and Balivor (the Southwark Rapist)."
CRIME, LAW AND WHY LAW AND ORDER UK MAKES ME CRY
As a criminal barrister who has spent the last 12 years in wig and gown prosecuting and defending the great, the good and the not so good I have inevitably developed an opinion on Crime TV and all its genres - from CSI to Crimewatch UK. I am, it must be confessed a crime junkie; books, tv, film, I am addicted to them all. Sky Plus is the best invention ever for my guaranteed fix and iplayer has got me through waiting for many a jury verdict.
Like most addictions not all of that watching is pleasurable and I know I speak for the vast majority of my profession when I say that some of the watching is more pain than gain.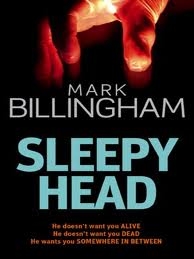 I am one of the lucky ones and get to prosecute and defend in cases that have a national interest from murders (I love a dead body) to the first cases of slavery and corruption and bribery in Britain. Invariably, the criminal justice system dealing as it does with the human spirit and its weaknesses, provides excellent material for television and film and yet the variance in what is good and what is bad is breath taking. I have read my way through Grisham, Billingham, Robinson et al and watched addictively This Life, North Square and the rest but it was "To Kill a Mocking Bird', 12 Angry Men and Rumpole that got me hooked.
Yes, we as practitioners do all gather in the robing room on a Monday morning dissecting the latest episode of Silks thankful are clerks are not quite that bad or lambasting the impossibility of the story lines in Law and Order UK. It is not that we expect exact faithfulness to the reality of court - lets be honest we just love having our egos inflated by the fact that anyone is interested in our profession, we do however, have our pet hates.
Most productions are not bad and in fact some are very good - I personally loved the Bill and rely on "Watch" for my fix. It was by and large accurate and the production was very good at isolating the 'dramatic' moments in the court proceedings.
CSI New York, Vegas and Miami although not per se court dramas are great and as someone with a slightly neurotic interest in forensics and who has taken great pleasure in having canine DNA tested I know that all my scientists would kill for the facilities the US labs have….. and many of my clients live in fear of them.
Crown Court - although this was a bit before my time I know it is the program most often sited by my older colleagues as having inspired them - reasonably accurate and well acted.
Kavanagh QC was brilliant. Beautifully acted and not, in my opinion, far from the reality of life at the Bar. There are some brilliant QC's like Kavanagh in my environment but equally there are also the political power hungry Aldermarton QC types coupled with the aspiring junior barristers as yet not jaded by their clients conduct. The program also managed to humanise the profession, reflecting the hideous hours, alcohol consumption and sexual proclivities of some my colleagues coupled with the hope that justice is done and being seen to be done.
Many colleagues enjoyed Silks which reflected well the dynamics of how a chambers work - not the sexual relationships necessarily, but certainly the desire for progression, the working hours and the drive to succeed at nearly all costs.
Judge John Deed made for great watching and although there are one or two high court judges who may have enjoyed horizontal relationships of that nature with members of the Bar they are very few and I doubt we would get to see out Judges chambers that often either but good entertainment it certainly was.
It is Law and Order UK that was my bug bear - the relationship between the officers and CPS was reasonably fair however the conduct of the Crown Prosecution Advocate in his talking directly to defendants and offering plea bargains was a step to far. Law And Order State Side is excellent but the translation of that justice system into our own jurisdiction is not really possible – CPS lawyers do NOT invite defendants to CPS HQ, and do not run their own investigation. As a practitioner it grated to see serious deficiencies in procedure which could have been corrected without, in my view, losing the visual power of what was being sought being permitted. I watched it out of guilt not pleasure, like a scab that needed picking but instantly regretted.
I will confess this, yes the Bar is a hot bed of gossip, ego maniacs, sexual dalliances, horizontal networking and large scale alcohol consumption and of course it makes good tv - however we are lawyers in practice and still get driven nuts by out of date Archbolds, incorrect court dress and address and improbable relationships both professional and personal. We do also recognise that 90% of court time is tedious and dull save to those in the case and we do not look for absolute accuracy, that, I suspect would kill off the viewing figures however a general accuracy on the law itself, court proceedings and administration are all we ask. By and large I think we quite enjoy watching our profession being dissected in the public eye even if not entirely accurate. I still smirk at the senior clerk in Silks and giggle at the goings on in North Square, but Law and Order UK you have in my view, a lot to answer for in an artistic licence too far.
You can see Caroline's profile at Furnvial here and members of thecallsheet.co.uk can view her profile here.
thecallsheet.co.uk is the members only network for those working in Film, TV, commercials and promos in the UK. Membership is free and services include a chase list, jobs board, online diary service, interviews, discounts, downloads, forums, glossary and more... with our database of over 10,000 productions and with over 3000 members, we make it easy to search for the best crew in the UK.
Are you on thecallsheet.co.uk? join here