Academy Award win for Gifford Hooper and Phil George
Academy Award Success for Hovercam
30th January 2014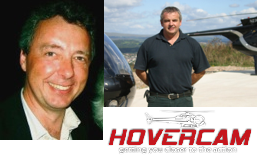 Gifford Hooper (left) and Phil George are the founders of Hovercam, the aerial cinematography pioneers. In February, they will be awarded Academy Awards for their Achievements in the Sciences and Technical field of film making.
Together, they have worked on hundreds of commercials, TV Shows (including Coast and Top Gear) and films such as Bridget Jones, 24 Hour Party People and more...
Gifford Hooper is a member of thecallsheet and since moved on from the company, but both he and fellow member of thecallsheet, Phil George, told us about their time working together at Hovercam...
How did you get started with aerial photography and was there a breakthrough moment?
Gifford: I started the adventure of aerial filming at Dartington Hall School, first building fixed wing model aircraft to carry clockwork 35mm stills cameras for the geography department in the late 70s. The lessons learned from this were then put to good use in developing a remote helicopter to carry a video camera. Video cameras were large bits of kit back then and model helicopters were in their infancy and under powered. Cameras had to be stripped down to their bare bones and still keep functional, the helicopter had to be tuned to an inch of its life to fly; this meant very high maintenance was required to keep them in the air.
I then developed a gyro pan and tilt pod to carry the camera, which allowed for framing of the shot, independently of the helicopter's orientation. This was the breakthrough moment, allowing a pilot and a cameraman to work together to achieve the shots on the storyboard
Phil: Back in the 1980's I was a keen rc helicopter pilot with a natural flying ability. I won plenty of trophies at flying competitions throughout the country. Then in 1990 the BBC natural history unit wanted a pilot to fly one of their basic heli cameras. That was when I got the "bug" and wanted to take it further. In 1991 Gifford Hooper had a very advanced Helicam and wanted a pilot. I was a pilot and wanted a technically advanced helicam, so we got together and created Hovercam Ltd.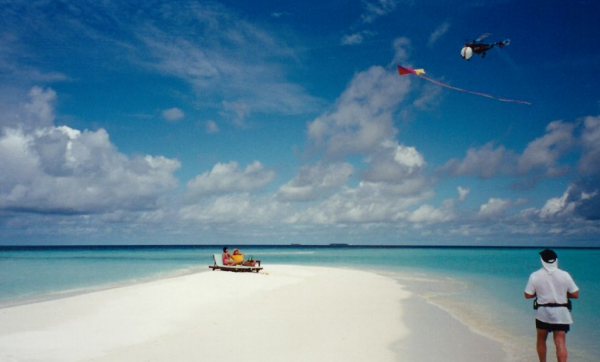 Hovercam
How has the technology evolved since you started Hovercam and where do you think it will develop in future?
G: The helicopter was developed further by adding a second engine for power, reliability and added safety. The additional power meant the gyro pod could carry heavier loads, including 35mm motion film cameras with video assist downlink for framing.
When gas turbine engines became available the twin engine airframes were upgraded to this, much smoother, high performance power plant.
Avionics are developing all the time and getting smaller, these upgrades are done throughout the helicopter's development.
I think we are just at the beginning of remote aerial filming; with the development of smaller and more sophisticated electronics, batteries and motors, the future is going to see a rapid rise in people developing new flying cameras. More people getting involved can only help to improve the evolution of the idea. It's going to be interesting seeing where it takes us, and I hope to be at the front line progressing this awesome wave in aerial tech.
You are constantly developing your technology, what has been the most challenging project for you in terms of difficulty.
The helicopters are under continuous development. The most challenging part is trying to get the shots as smooth as possible; a helicopter is an unstable platform with mechanical parts moving at high rpm. All that vibration has to be removed using various trade secrets learnt over the years. Filming at night has to be the most challenging type of shoot to do, this takes lots of planning for safety reasons.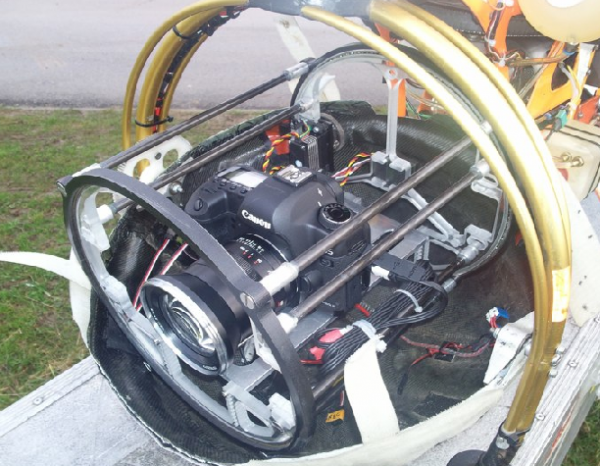 P: The biggest leap forward in technology since we started back in the early nineties must be the development of electronic auto pilot systems. Now almost anyone can operate a helicam because the computer does the flying for you. You just tell the computer where you want it to go.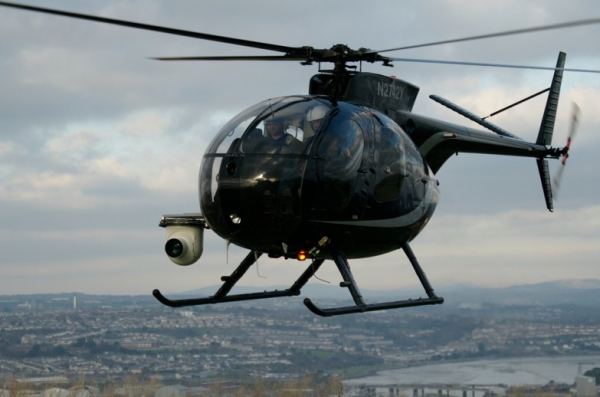 Can you each describe a favourite sequence or shot that you have been part of and tell us why?
G: I think for me the one that sticks in my mind is the first big commercial we worked on, shooting with a 35mm Arri camera and doing sequences of animated ducks having their revenge on the hunters trying to shoot them. This involved proper SFX explosions and bullet trails bursting out of the water in front of the lens as we skimmed the lake to attack the hunters in a boat.
P: For me the most memorable shoot was when we went to Argentina to shoot a Fiat Tempra car commercial in the High Andes at 10,000 feet. We were up before the Sun in freezing conditions and filmed all day on 35mm film. Temp was -10 degrees to + 40 degrees in the day. The air was so thin that our Hovercam was very slow to respond and was on full power just to get off the ground. The results were absolutely stunning! A big success.
Will you be going to LA for the Award Ceremony?
G: Most definitely. I would not miss it - it should be an awesome experience.
P: Let me think about that for a microsecond, YES! I will have to get a haircut and a tux.
Gifford Hooper is a member of thecallsheet.co.uk and his profile page is HERE. Phil George is also a member of thecallsheet and you can see his profile page HERE
Phil George runs Hovercam. Visit the website
thecallsheet.co.uk has over 3000 members including Oscar, Bafta and Emmy award winning talent, all in a database of over 50,000 people, productions and companies.

We post jobs and production news for Films and TV in the UK, are you a member? Find out more about thecallsheet here http://www.thecallsheet.co.uk/