ScreenSkills HETV and Film Accounts Industry Transfer Programme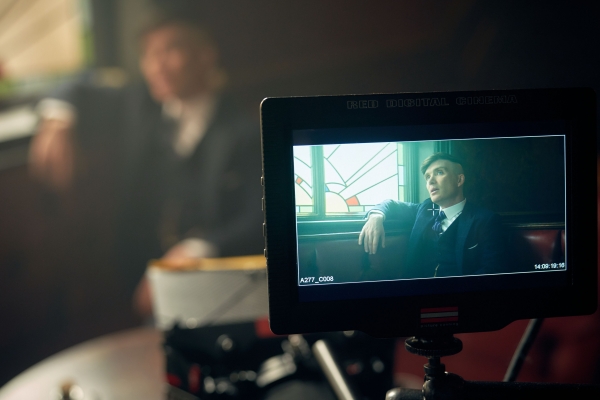 Image: BBC Caryn Mandabach Productions Ltd 2019. Photograhy by Robert Viglasky
Posted 13 January 2022. The deadline to apply is Friday 18 February 2022.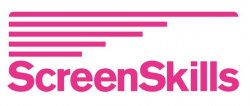 ScreenSkills HETV & Film Accounts Industry Transfer Programme 2022
Do you work in finance and love Film and TV? Would you like to join a fascinating and dynamic industry?
High-end TV and film companies across the UK need dynamic people with accounts and finance experience to fill a skills gap caused by the sector's huge growth in recent years. ScreenSkills'HETV & Film Accounts Industry Transfer Programme is a free intensive training scheme that will enable you to make the most of that opportunity.
AITP is funded by the ScreenSkills Film and High-end Television Skills Funds made up of contributions from high-end television productions and films made in the UK.
Participants get extensive Zoom training sessions with a leading industry accountant plus an industry overview, interview tips, software tuition and more.
After that you can apply for one of the 35 paid placements on TV Drama and Feature Films.
The course runs in Spring 2022 and there are 55 places. So whether you are keen to change tack in your career or are returning to work after a break, apply now. The deadline has been extended to midnight on FRIDAY 18 FEBRUARY 2022.
APPLICATIONS ARE NOW CLOSED
Clicking the link above should open an email with pre-populated fields for applicants to complete. If that does not work for you, please email info@thecallsheet.co.uk for the application form and we will email it back to you asap.
PLEASE NOTE: This is not a new entrant programme for recent graduates/runners. We are seeking talent from other sectors/industries to bring into HETV and Film.
Who is the training aimed at?
We want to hear from accounts workers from all over the UK with at least one year's paid experience in a responsible finance position.
You'll need to convince us you are serious about a career in television & film accounts and be available for a 10-week paid placement after the course, if you successfully apply for one.
We are looking for candidates from all levels of the accounting world, from payroll assistants to CFOs, who are genuinely committed to working in High-End TV Drama and Film.
You don't need any TV or Film experience, just great finance and accountancy skills and a strong desire to work in a dynamic and creative industry.
Although your first position might be relatively junior, hard work and drive are quickly and richly rewarded in this sector.
This is one of a range of initiatives aimed at recruiting new entrants and encouraging a more diverse workforce, including those returning to the industry after a career break.
What does the training offer?
Overview of the industry and accountancy's role in it
Accounts Training (five days on consecutive Saturdays)
Understanding a film unit
Q&A with cohort from AITP1
Q&A with Production Accountants
Q&A with senior Finance controllers
CV Writing & looking for your own work
Interview technique
Specific software training (Eclipse)
Mentor calls (once on production)
The training will show you how to meet the specific demands of the industry, including:
Tracking costs of multiple consecutive episodes at the same time.
Keeping control of the figures before, during and after shooting
Reporting costs per episode and per series
Getting to grips with the different budgeting systems used in the industry
Running payroll for cast and crew
What does the placement offer?
Placements for 35 people on high-end television & film productions with a salary for 10 weeks.
These will be rolled out through 2022 as productions start during the year.
Where is this based?
Everywhere in the UK! We are looking for people across England, Scotland, Wales and Northern Ireland. There are productions happening all over the UK that need your skills.
While the primary filming centres are around studios and companies in London, Belfast, Bristol, Cardiff, Edinburgh, Glasgow, Leeds, Liverpool, Manchester & Newcastle, a lot of roles are now work-from-home so you could be based anywhere in the UK.
The training is all on Zoom, so as long as you can attend the training and are based in the UK, we want to hear from you.
Who is backing this training?
ScreenSkills, the industry-led skills body for the UK's screen industries with contributions from UK high-end TV & Film productions and as part of the BFI Future Film Skills programme using funds from the National Lottery.
The programme is being delivered by thecallsheet.co.uk with Neil Cairns as lead trainer.
Scroll down for more FAQ's below
What happened in the first Accounts Industry Transfer Programme?
Over 70% of the entire cohort got work in HETV Drama.
After a couple of years trying to get into TV production as an older candidate, I had pretty much given up on it, then I spotted the AITP advert in an email and applied; I'm so glad I did! This new line of work has enabled me to be involved with the TV universe that I love so much and has broadened my horizons in ways that I never anticipated. The whole process has been a pleasure and I feel extremely privileged to have been a part of this amazing experience. Oh, and I have now actually seen my name in lights too, with the first show I worked on having been aired on ITV, which was a very cool moment!
Adam D, Liverpool
'Never been a better time'
Kaye Elliott, ScreenSkills Director of High-end Television, says: "The High-end TV Skills Fund delivers the crucial support needed to meet the skills demands of a fast-growing UK-wide industry.
"There has never been a better time to transfer skills learnt in other industries into a new career working in TV. This industry-led programme will provide all the training and networks to kick-start your new career."
Neil Cairns, Production accountant (Outlaw King, Under the Skin, The Nest), says: UK high-end TV drama is a fast-paced and dynamic industry where no two productions are the same. You'll be working alongside creative and energetic colleagues to help shape some of the best-loved drama in the UK. The industry is crying out for people with experience in accounting and there's never been a better to time make that move.
About ScreenSkills ScreenSkills is the industry-led skills body for the UK's screen-based creative industries - animation, film, games, television including children's and high-end, VFX and immersive technology. We work across the whole of the country to build an inclusive workforce with the skills needed for continued success, now and in the future.
About thecallsheet.co.uk. thecallsheet.co.uk is a recruitment and training company operating in High-End TV Drama and Feature Film in the UK. The website provides jobs boards for senior crew and new entrants to the industry. We offer subscribing Pro members access to The Chase List; an index of upcoming productions in development and pre production.
thecallsheet.co.uk has delivered programmes and talks for ScreenSkills, The BFI, Pinewood Studios, Northern Ireland Screen, London Film School, Northern Film + Media, Liverpool Film Office, Screen Suffolk, Film London, Warner Bros., Into Film and The Oscars. Previous training programmes include Production Lab, Accounts Industry Transfer Programme, HETV Connect, Set Ready Training, HETV Link, Film Trainee Finder Inductions, and Production Direct Training.
FAQ About Joining the Film and TV Industry in the accounts department
How much is the pay?
Rates vary depending on the size of the production and the role in the team. As a rule of thumb, the bigger the budget, the higher the rate. The more senior the role, the higher the rate.
For a rough guide, the industry trade union BECTU have a rate card section on their website: https://bectu.org.uk/get-involved/ratecards/
Do you have to go freelance?
Individual productions are almost exclusively crewed by freelancers. Everyone has an individual contract for a set duration for the job. Some roles will be on for the whole duration of Pre-Production and Filming, whereas some roles will be just for the filming period. The Accounts department is usually one of the first departments to start and contracts will be much longer.
At the end of the contract, all crew will be looking for their next job (with a break in between ideally).
One consideration to factor in is whether the role you perform is considered either employed or self-employed. The HMRC only allow certain roles in the film industry to be considered self-employed and you can find that list here: https://www.gov.uk/hmrc-internal-manuals/employment-status-manual/esm4118
This means that the majority of junior to mid-level roles will be PAYE, but you will be working on shorter contracts for the duration of a production.
Do I need to be able to drive?
Not necessarily. The Production Accounts department will mostly be present at one office during the entire duration of a shoot. Or, with more paperless systems now in place, crews are much more open to having remote crew. So, if you can get yourself to one studio/production office on public transport or work remotely, you don't need to drive. However, it can be an advantage to get to more inaccessible offices.
Do I have to start off as a Trainee?
Our general advice for anyone changing careers is to start in a role that gives you enough responsibility to get stuck in but not too much that you might get swamped and make mistakes that would cut your first job short.
Most candidates moving over will understand the accounting principles, but the industry can take a little getting used to, so it makes sense for the first role to be either something you specialise in or a junior role.
We found that most of our cohort last year increased their responsibilities during their first job and were promoted by their second job if they wanted to move up. There is the capacity to progress quickly but there's no substitute for gaining experience.
Who is paying for this?
AITP is funded by the ScreenSkills Film and High-end Television Skills Funds made up of contributions from high-end television productions and films made in the UK.
Effectively, all the productions that are made in the UK pay a percentage of their budget into an overall training pot. From there, ScreenSkills then engage companies like thecallsheet.co.uk to deliver training.
The Production Accounts department is seen as a skills shortage area. This isn't a case of people leaving the industry in their droves, it's the remarkable growth of the industry that has caused such demand.
What does the funding actually cover?
The funding not only provides all the training for free, but it will also provide 35 of our cohort with placement fees.
This means that ScreenSkills will pay the production a big contribution towards to the salary of any of the cohort who are employed by a production. ScreenSkills will contribute £600 per week for up to 10 weeks towards a salary.
The productions will be expected to top up the salary and contract individuals for the duration of the job (usually beyond 10 weeks)
Will I get a guaranteed job?
We will work to promote all the final cohort to Film and HETV productions all over the UK. Provided those productions pay into the funding pot, then they are eligible to claim the placement money.
Productions dates and crew requirements will vary so we are unable to guarantee placements. From the first cohort of AITP, over 70% got work in the industry.
What will the training cover?
Neil Cairns (Bridgerton series 2, There's Something about Jamie, Trainspotting 2) will guide all applicants through topics regarding the accounts department and we will wrap around that training with subjects on the wider industry, looking for work, interview technique, set etiquette/understanding the roles on set and panel interviews with specialists and former trainees.