FREE Leadership and Management Training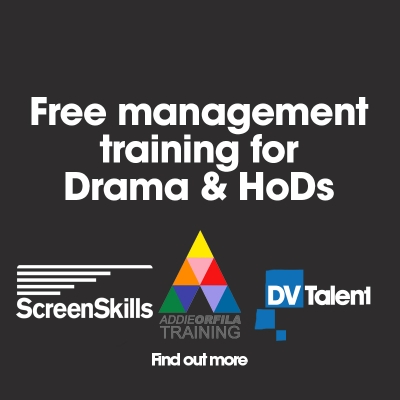 LEADERSHIP & MANAGEMENT ESSENTIALS for TV DRAMA PRODUCTION, POST & VFX
· Free for High-end TV Skills Fund-contributing productions
ScreenSkills's High-end TV Skills Fund has commissioned a bespoke course from Addie Orfila Training, which will be delivered by DV Talent's team of experienced production executives and executive coaches.
The new 'Leadership and Management Essentials' workshop for heads of department and managers in high-end TV drama production, post and VFX is FREE to High-end TV Skills Fund-contributing productions.
The scale and volume of today's TV drama productions means Heads of Department (HoDs) are increasingly required to run larger teams and manage staff. Are they really getting the best from their teams, and addressing underperformance? Do they know how to deal with allegations of harassment or bullying? Or how to crew up effectively – and improve the diversity of productions while staying within the law?
The half-day course can be delivered nationwide to production, post and VFX HoDs in TV drama and covers:
• team management
• crewing up
• managing performance
• dealing with bullying and harassment
• personality styles
• unconscious bias
Informative, accessible, bite-size and free - this course is a great starting point for anyone leading a department.
To register your interest, or for more information, please email training@dvtalent.co.uk